What You Need to Know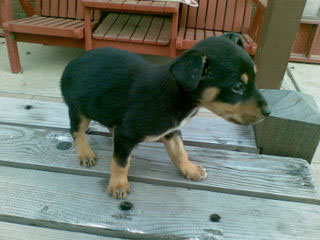 Important Information for New and Existing Clients
We will make all attempts to arrive at appointments on time, if we are running more than 30 minutes late all attempts will be made to phone and advise the client. We would appreciate if the client is also running late to call and let us know.
We require at all appointments a power outlet to access power for our trailers. Water is not necessary at every home we visit.
We require the owner of the dog to be home for first visits, the operator can then assess if the owner is required for future visits. We require the owner to be there for the initial visit to evaluate what procedure the dog requires and to make sure that the dog is happy with their new groomer.
All procedures include
Deep Body Hydro bath
Full Massage
Blow Dry
Coat condition
Ears
Nails (if required)
Other procedures
Complete Clip Off - including legs and body to less than 1/4 of an inch. The dogs head and tail may be kept slightly longer to keep the dogs character
Pattern style - owner and stylist have assessed and agreed on
Full Groom - tidy of feet, face, eyes, lines and hygiene clip.
Shedless program - using a ferminater to reduce the constant shedding
We accept cash and credit card for payments
Clients are welcome to stand at the rear of the trailer and watch their dogs being groomed, however if the operator finds the dog settles better without an audience you may be asked to step away, please do not be offended, this is for the dog and operators safety.
We prefer children to be supervised if they wish to watch their pet being groomed, however the same as above.
We attempt to return all calls immediately; if extremely busy it may take up to two hours to respond
All our policies and procedures are put in place so we can give your pet the best possible care whilst in our care.